ROBERTS Community, Thank you for this record breaking Roberts Roundup Spring Auction!! Because of your generosity, we hit our goal of $30,000! 🎉🎉 Items can be picked up in the office during the below days/times. Please have your ID ready. Monday, April 11th: 10:00am-1:00pm and 4:00-6:00pm Tuesday, April 12th: 8:00am-1:00pm and 4:00-6:00pm We are not able to ship items.

30 minutes until the auction closes!! YOU MUST CHECK OUT FOR YOUR BID TO BE VALID!! Your card will not be charged unless you are the winning bidder ⭐️🤠 Thank you for your support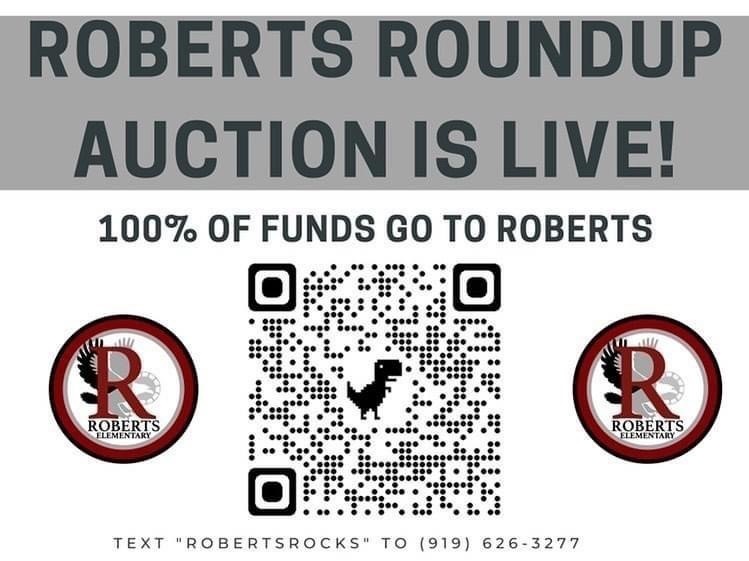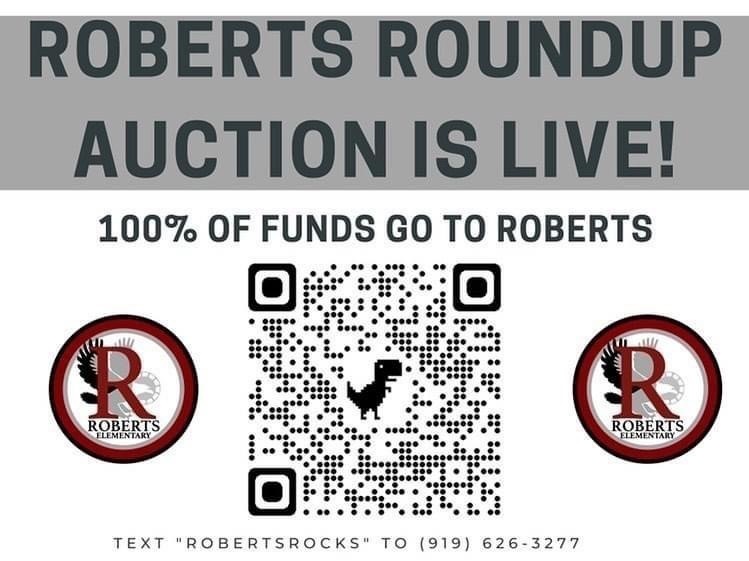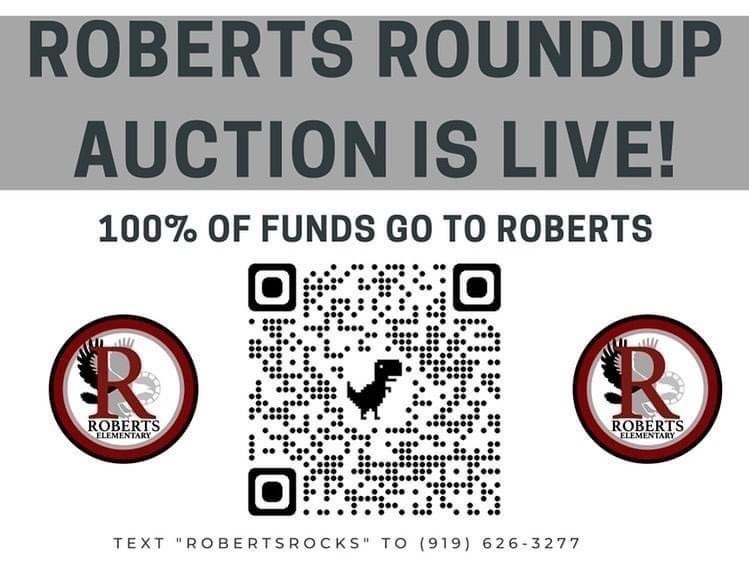 Howdy Roberts Community!! You are doing a great job of FILLING THE BOOT! Today we hit 90% of our goal!! Let's keep it up! We are almost to our goal and we have some fun surprises we hope to add if we surpass the goal! Keep on bidding!!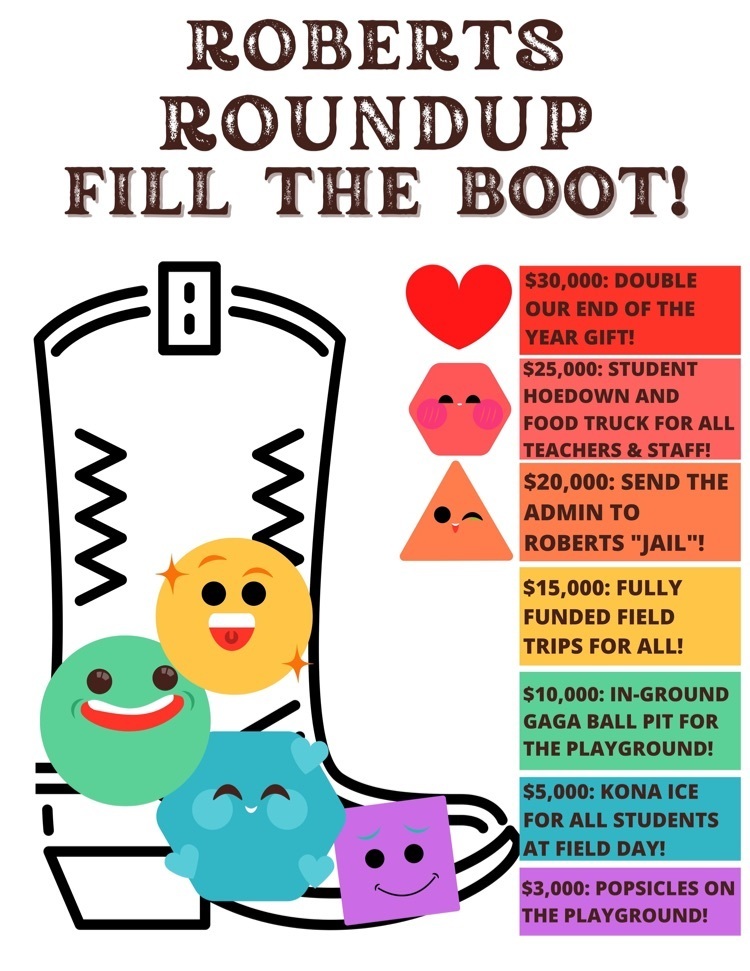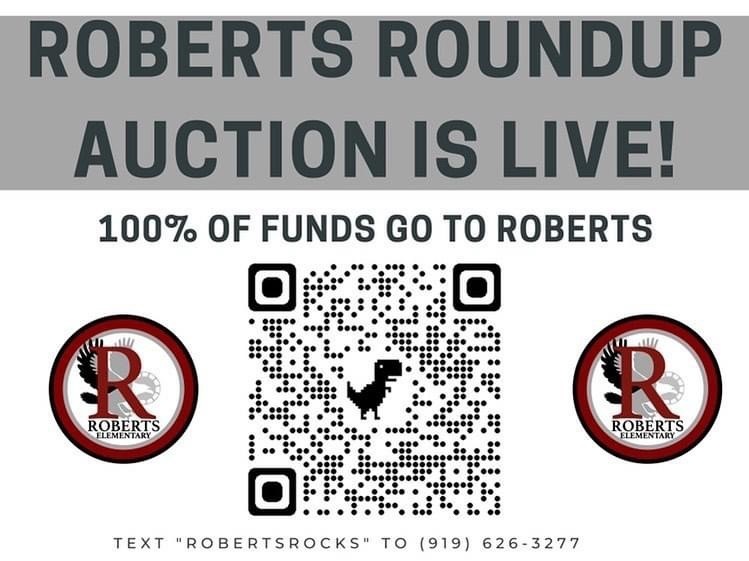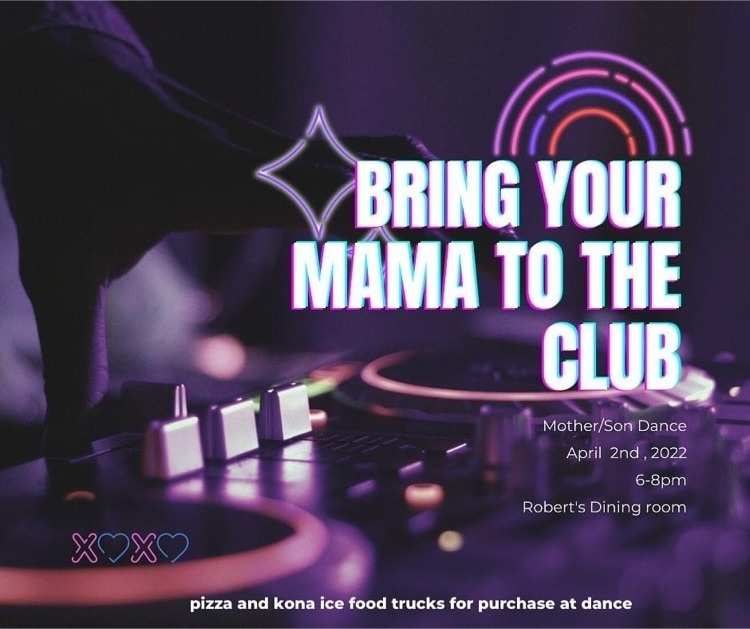 Roberts Roundup auction will go live Monday 4/4 @ 7am! Signs are up on campus with link to the site! Preview to see all (almost 300) items will be live later this evening or tomorrow morning and bidding will go live at 7am Monday!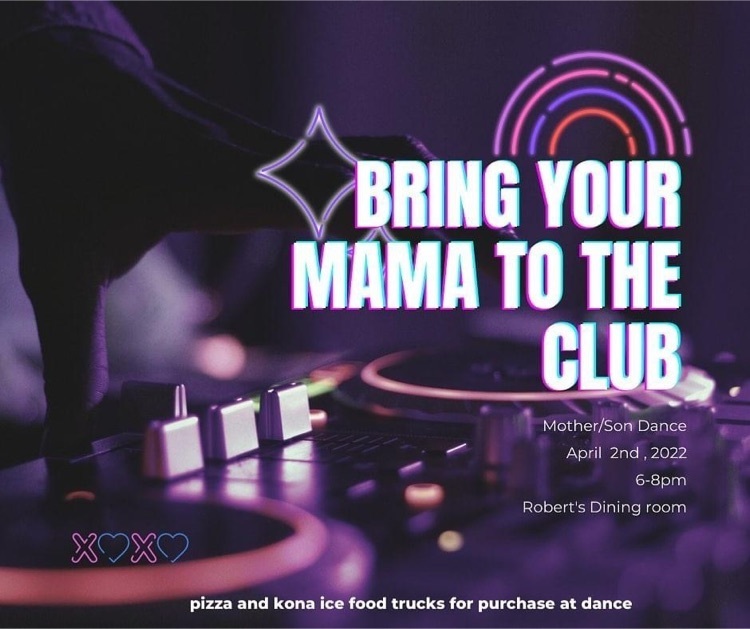 Defy spirit day today! 3-8pm Unlimited jumping for $12/jumper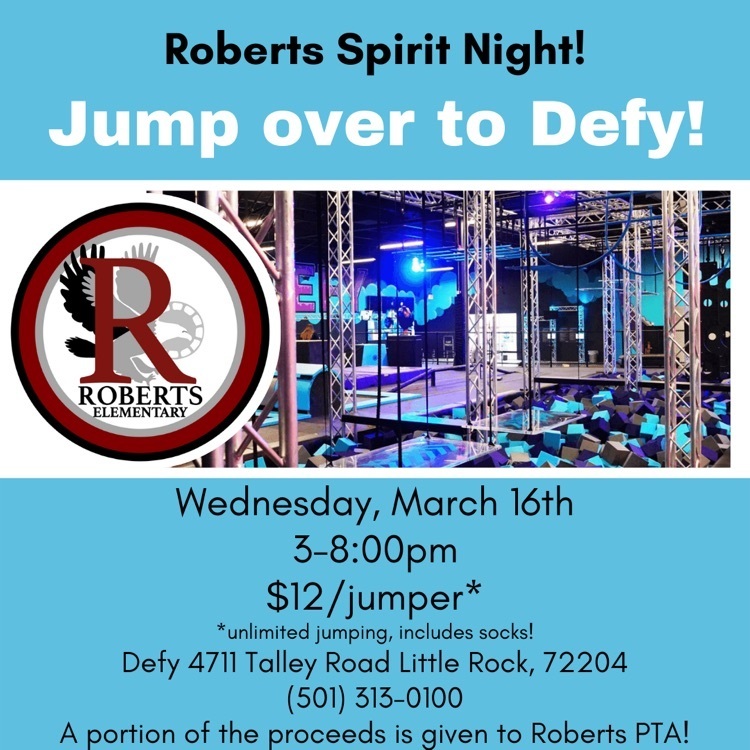 Jump on over to Defy! Robert's families will receive a special rate Wednesday, March 16 from 3 to 8 PM unlimited jumping for $12 per jumper. Roberts will receive a portion of the proceeds!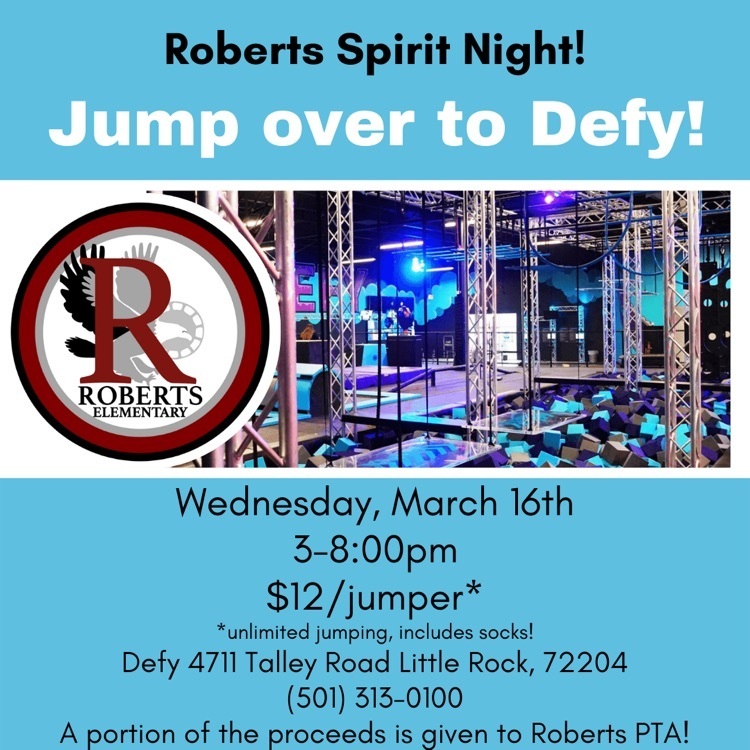 📸 Roberts families: Make sure to order your child's yearbook for the 2021-2022 school year soon! Only $25/yearbook currently, but prices will go up April 13th. These books will be a priceless treasure for years to come- for you and your students! ALSO ⏰ is ticking and only 48 spaces left, as of this morning, for Shout Out Ads if you plan to purchase one for your student in the yearbook this year. The price of the ad is only $10!! 🤩 LAST DAY to purchase an ad is midnight on 3/17, or when spaces run out, whichever comes first. Follow the link below to order your yearbook and ads! If you have any questions, comment below or email
jonica.west@lrsd.org
😀
https://link.entourageyearbooks.com/my/roberts2022

Yearbooks and ads are now on sale! Purchases can only be placed online. Link to purchase:
https://link.entourageyearbooks.com/my/roberts2022
Yearbooks are full color, 120 pages, hardback - $25 Ads are 1/8th of a page, customer designed, full color, text and image allowed - $10 apiece -Information on how to create your ad can be found on the website! The deadline for ordering books at the $25 price is April 13th. The deadline for ordering ads is March 18th.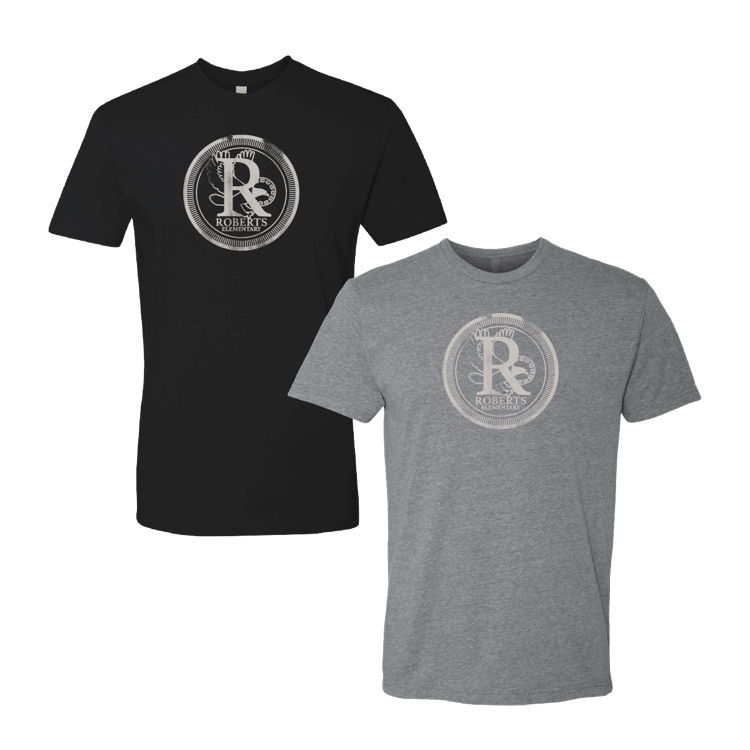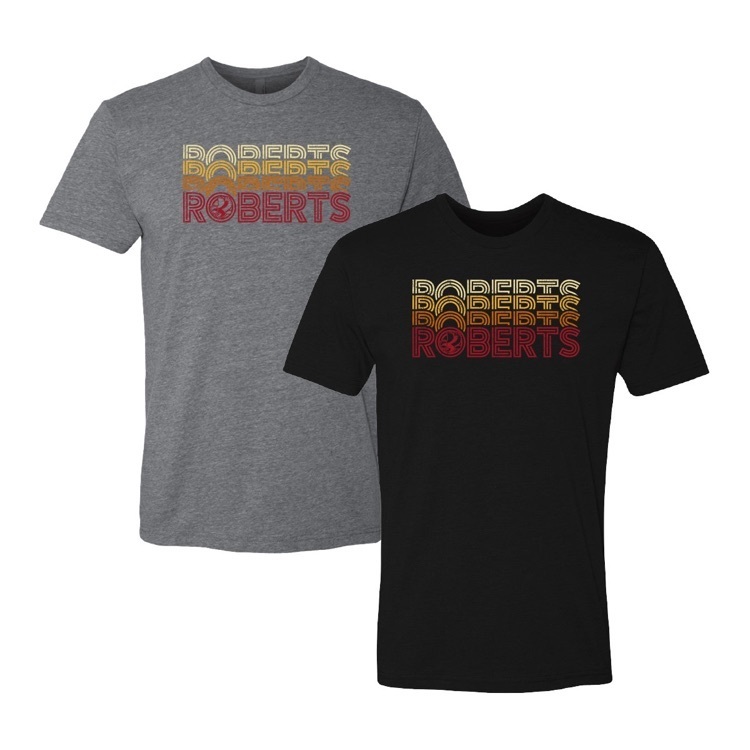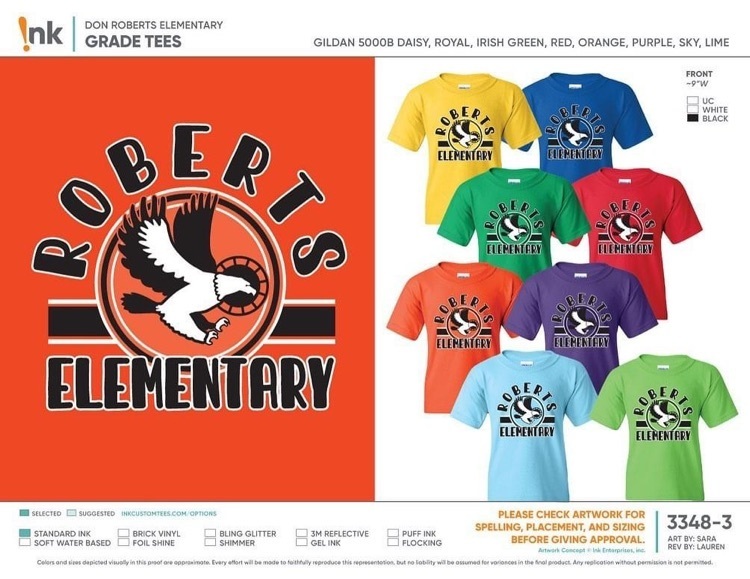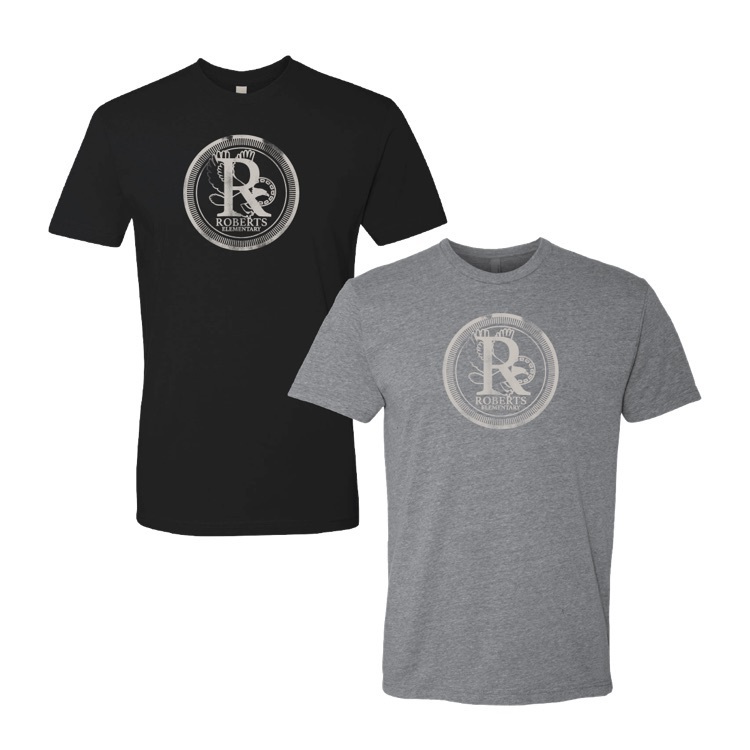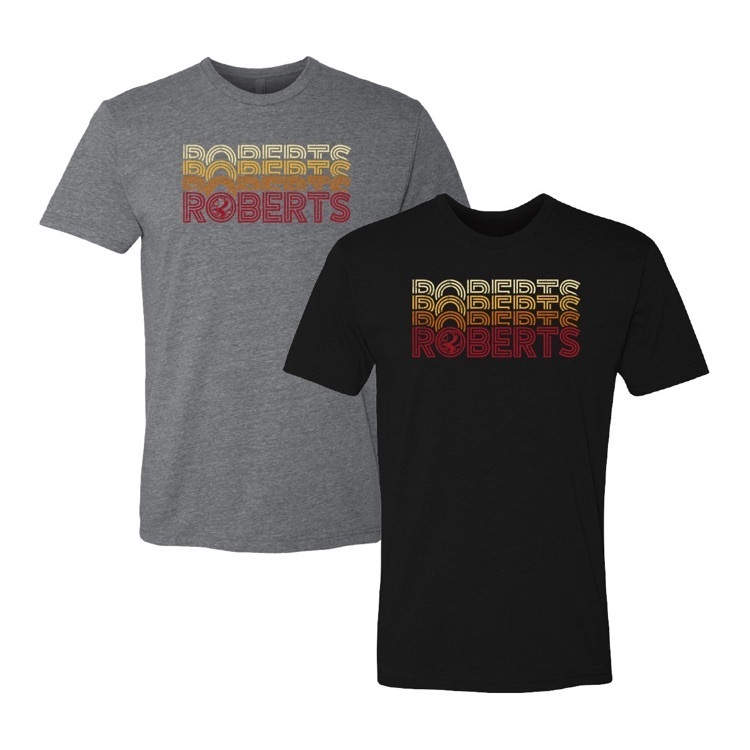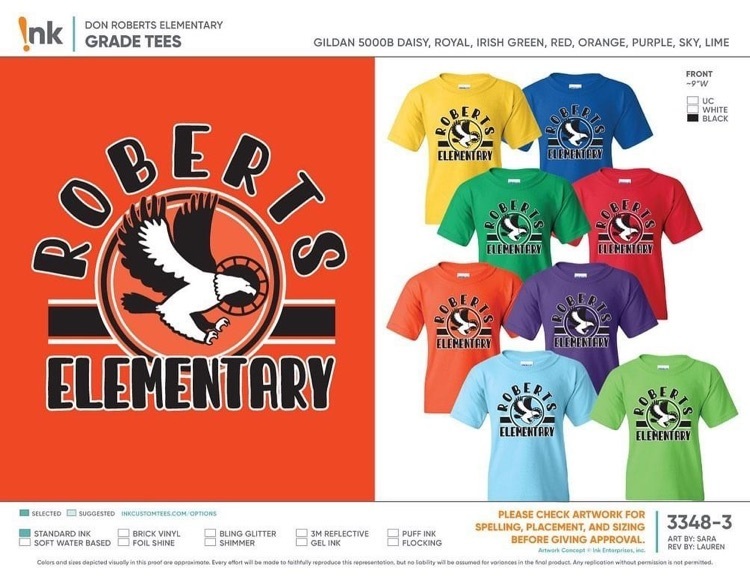 Hello Roberts Families! We are looking forward to seeing you all this evening! When you arrive please park in the front parking lots of the school and come through the main entrance. Head to the dining room to check in and then if you plan to enjoy a picnic on the playground you can head out the dining room doors to the playground. Playground opens at 5 PM for picnic and meeting will start at 6 PM See you soon!